You can volunteer for COTS in many ways, and we appreciate all types of skills and areas of expertise. COTS volunteer needs are constantly changing, so if you'd like to stay up-to-date on our volunteer opportunities, we encourage you to fill out our brief volunteer application!

Current Opportunities
The COTS Phonathon is Monday, November 27-Thursday, November 30; suggested calling window is 5:30 pm - 8 pm. You can volunteer for as many or as little nights you would like- and we even have a new Phonafriend 10 for $10 volunteer opportunity!
The Phonafriend 10 for $10 is simple, can you pledge to Email, text, call, DM, FB message, Tweet, Snap, or walkie talkie 10 friends and ask for a $10 gift of support for COTS? If 100 volunteers receive $10 from 10 friends or family members, we will raise $10,000! This role is great for those who would like to avoid making a phone call. You can do this anytime in the week leading up to Thanksgiving, and until the end of November.
More than half of COTS' annual budget comes from community donations and events such as the Phonathon. This year we're looking to fill 200 caller volunteer shifts to help us call our longtime donors and champions. Your participation is pivotal in us reaching our goal!

What does hybrid mean? Like last year's Phonathon, our caller sheets will all be online. This helps us track goals in real time, and helps with the accuracy of data! We are looking for callers to either call from home, or come to 95 North Avenue to call with us. Both options will use the same virtual tools.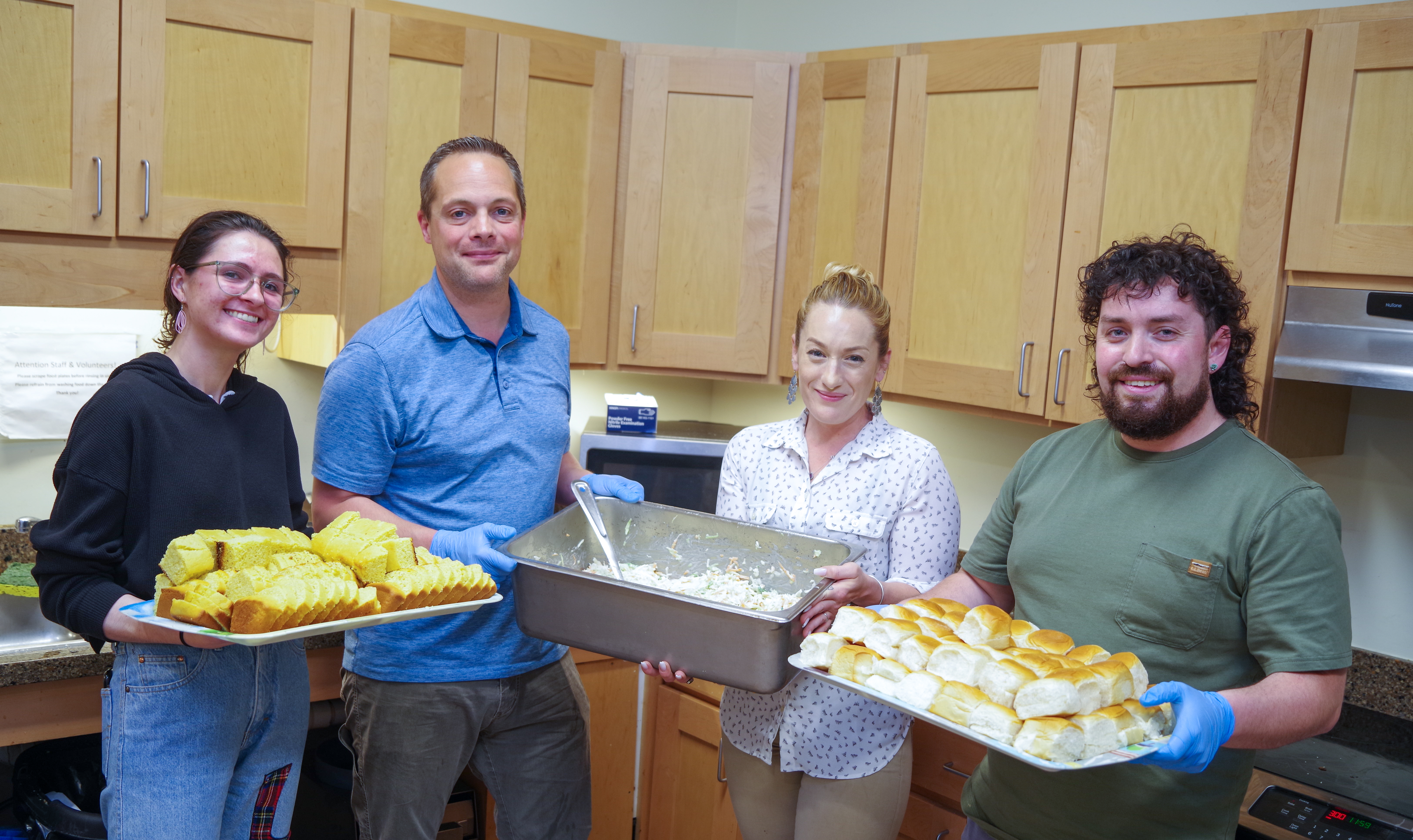 Provide Daystation Guests With Lunch
Our largest ongoing need is for volunteers to provide lunch for our Daystation guests. We serve lunch 365 days a year, seven days a week. Volunteers provide ingredients, prep, and serve meals. To learn more about what you need to prepare or to sign up, view all the information below.

If you have any questions about volunteering, organizing a drive, or putting on your own event for COTS, email our Community Outreach Specialist at romyt@cotsonline.org.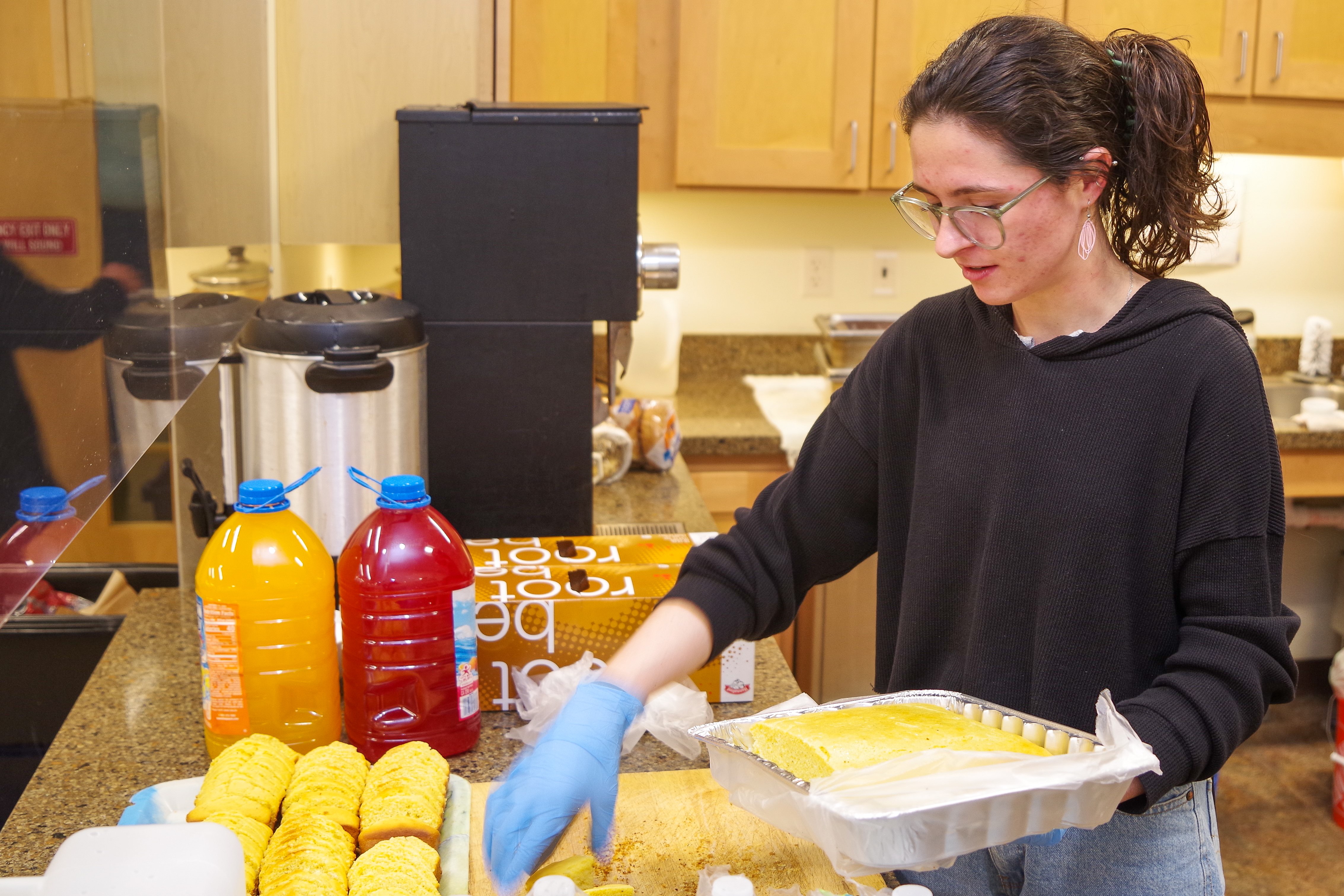 Daily Lunch
Help us provide lunch to guests visiting the Daystation, COTS's daytime drop-in shelter for adults, open 7 days a week, 365 days a year.
The Daystation is located at 95 North Avenue in Burlington. You will see a gate that says welcome in different languages, enter through there.
This is a great service opportunity or team-building activity. There is staff on-site to help you navigate prepping and/or serving lunch.
We request meals be well-balanced.

It's nice to have a vegetarian option and a meat option.
Sign up with the form at the bottom of this page.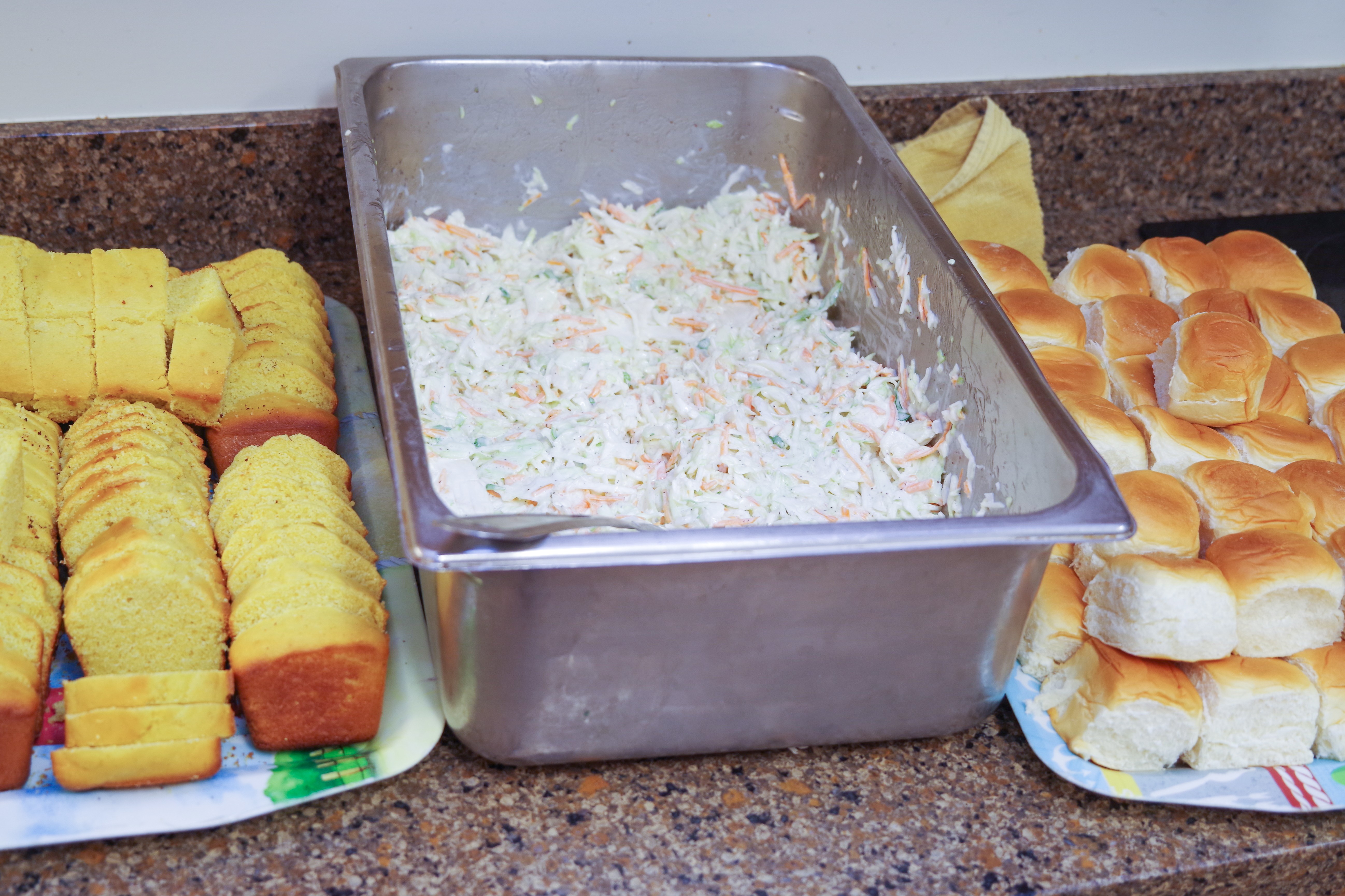 Lunch Examples
Pasta with a vegetable sauce option and a meat sauce option, a green salad, and chocolate chip cookies.
Chicken and vegetarian burrito bowls, sautéed bell peppers and mushrooms, tortilla chips, sour cream, guacamole, and sugar cookies.
Variety of sandwiches (turkey, ham, roast beef, veggie meat), lettuce, tomato, banana peppers, pickles for guests to add to their sandwiches, watermelon, lemonade, a green salad, and brownies.
Marinated chicken thighs and marinated mushrooms, bean salad, pasta salad, and strawberry short cake.
Vegetarian chili, tortillas, bottled water, corn bread, and cookies.
Meat and veggie lasagna, homemade bread sticks, green salad, brownies.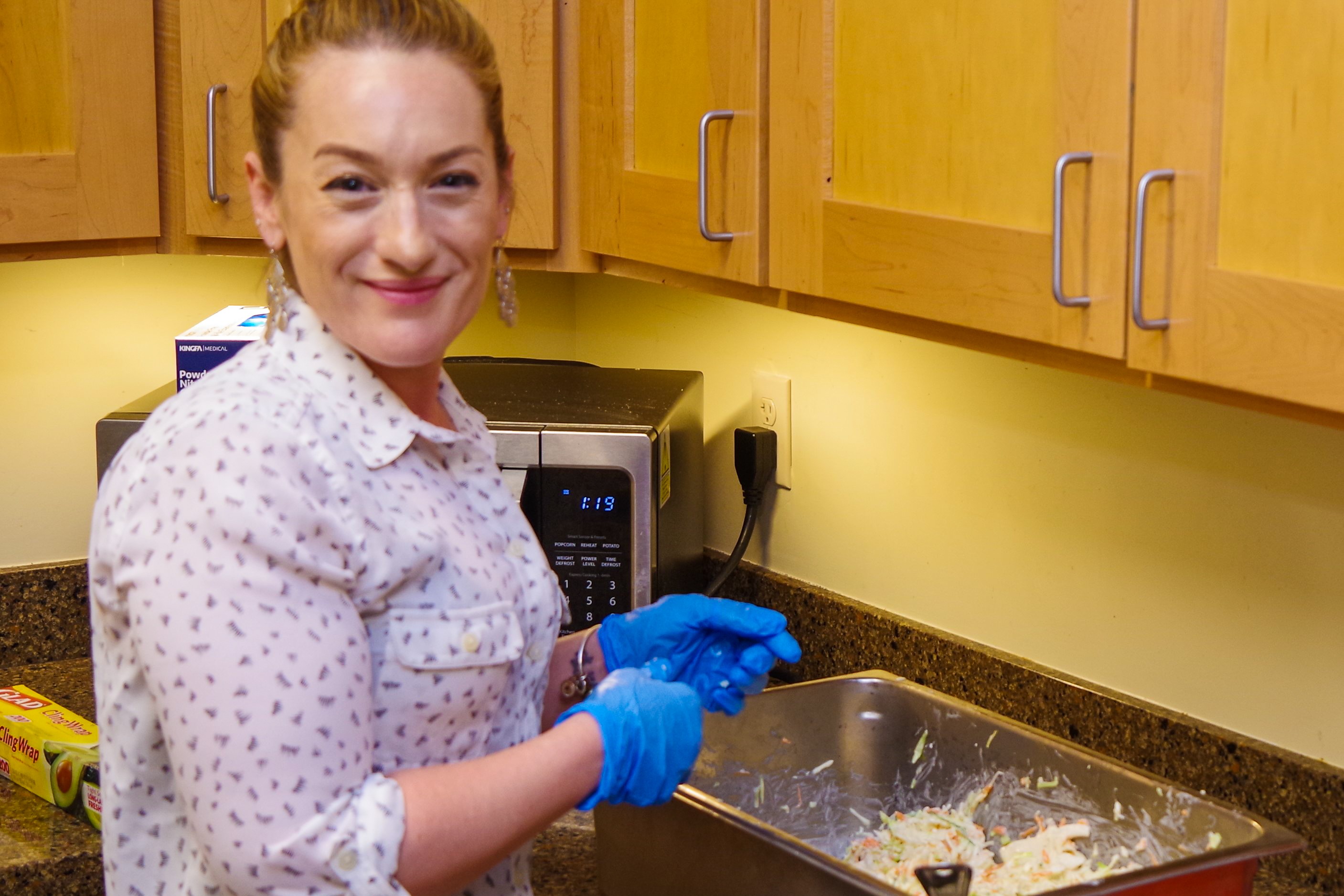 Prepping and Serving
Volunteers must be 18 years old to serve lunch. Families or groups with children can prepare the meal offsite and drop it off for our staff to serve.
Volunteers older than age 18 may use our kitchen to heat up or assemble meals to serve to Daystation guests. We recommend bringing no more than 8 people from your group because of limitations with space.
You can also do a cook out on our patio using our grill! Just be sure to mention this when you sign up below.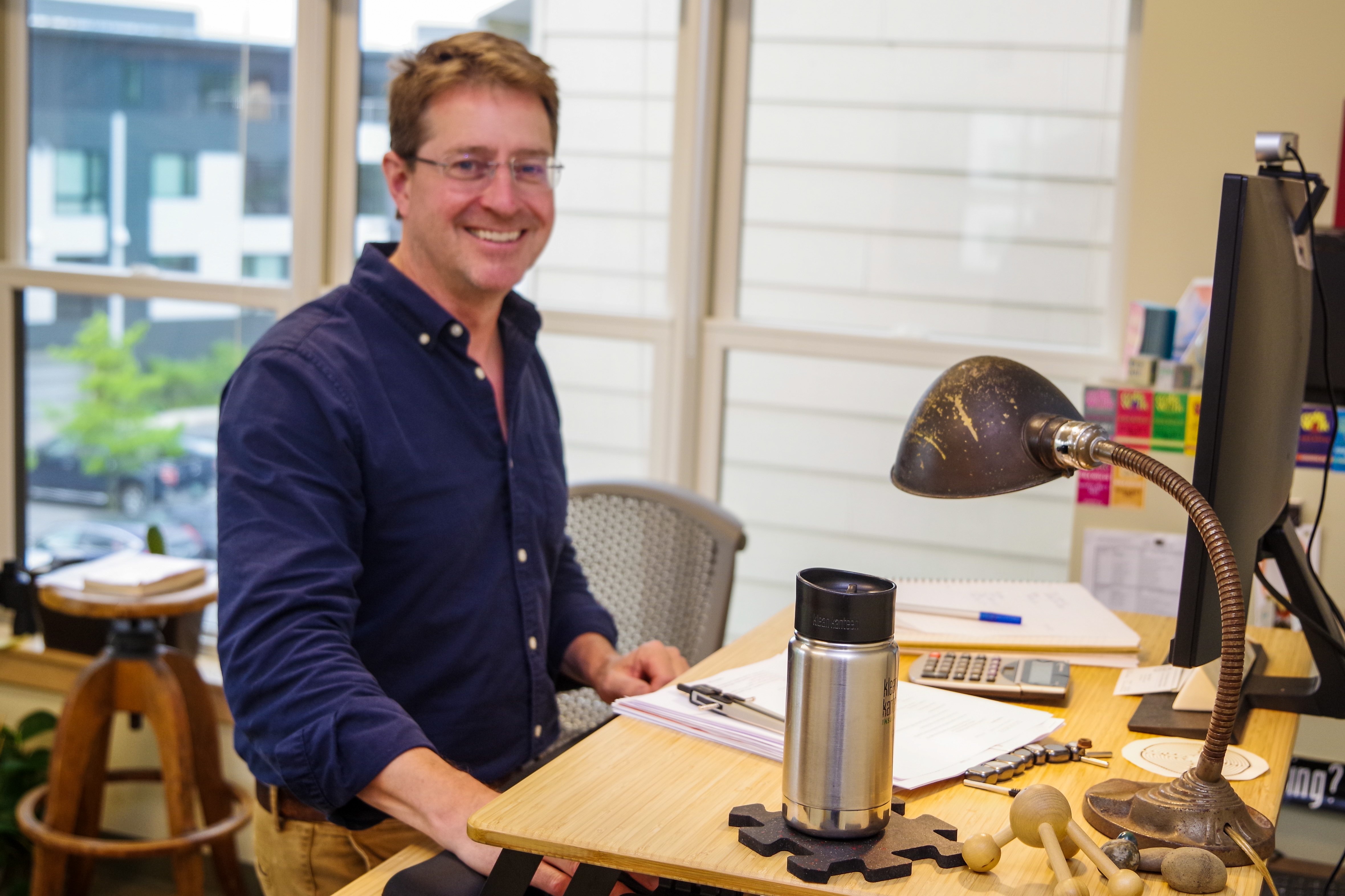 Treat the Daystation to Lunch
Not a cook but still want to take the Daystation to lunch?
Let our Cookies for Good partner, Sugarsnap Catering, whip up a delicious meal for our Daystation guests. The entree will be a hot seasonal dish (such as roasted turkey, potatoes, and green beans) accompanied by salad and a dessert. To order, call Sugarsnap Catering at 802-861-2951.
Ordering a pizza from a local pizzeria or other similar to-go dishes is so appreciated too - just be sure to use the form below to sign up.