Join Us for COTS' First Ever Back to School Bonanza!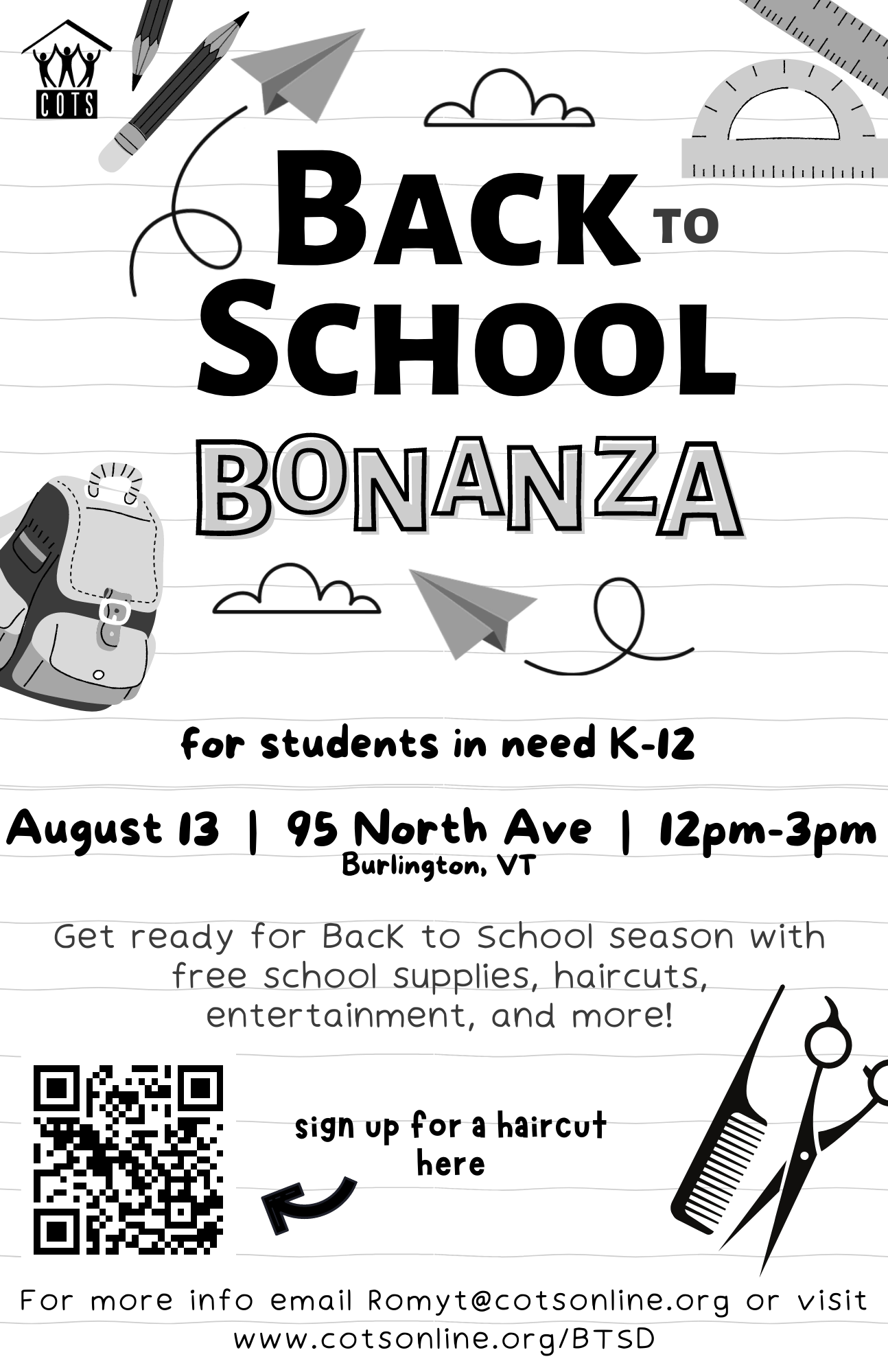 This year, COTS will be holding our first ever "Back to School Bonanza" to get Vermont students in need ready for the school year. Students can prepare for back-to-school season in all the ways necessary; school supplies, backpacks, back-to-school haircuts, first day of school outfits, and more. Students/families do not need to be affiliated with any particular program to attend. The event is open to any school-aged children in need of supplies or services and will include music, fun activities, and snacks (look out for frozen treats!). The Back to School Bonanza will be held at 95 North Ave in Burlington on August 13th from 12-3PM. You can pop over for supplies or just hang out and de-stress.
We ask that anyone who is in need of a haircut sign up beforehand: you can sign up here.
If you know of anyone who is in need of Back-to-School essentials, spread the word! You can print and distribute flyers or repost any of our social media posts about the event. We hope to see you there!
For more info contact romyt@cotsonline.org.
Thank you to all of our amazing volunteers, community partners, and sponsors for your support for this year's Back to School Drive. If you would like to donate, there is still time! You can go to our Back to School Drive webpage and choose how you would like to give (donate in-kind, monetary, or volunteer). We're so excited to make this year's supply distribution into a Bonanza!