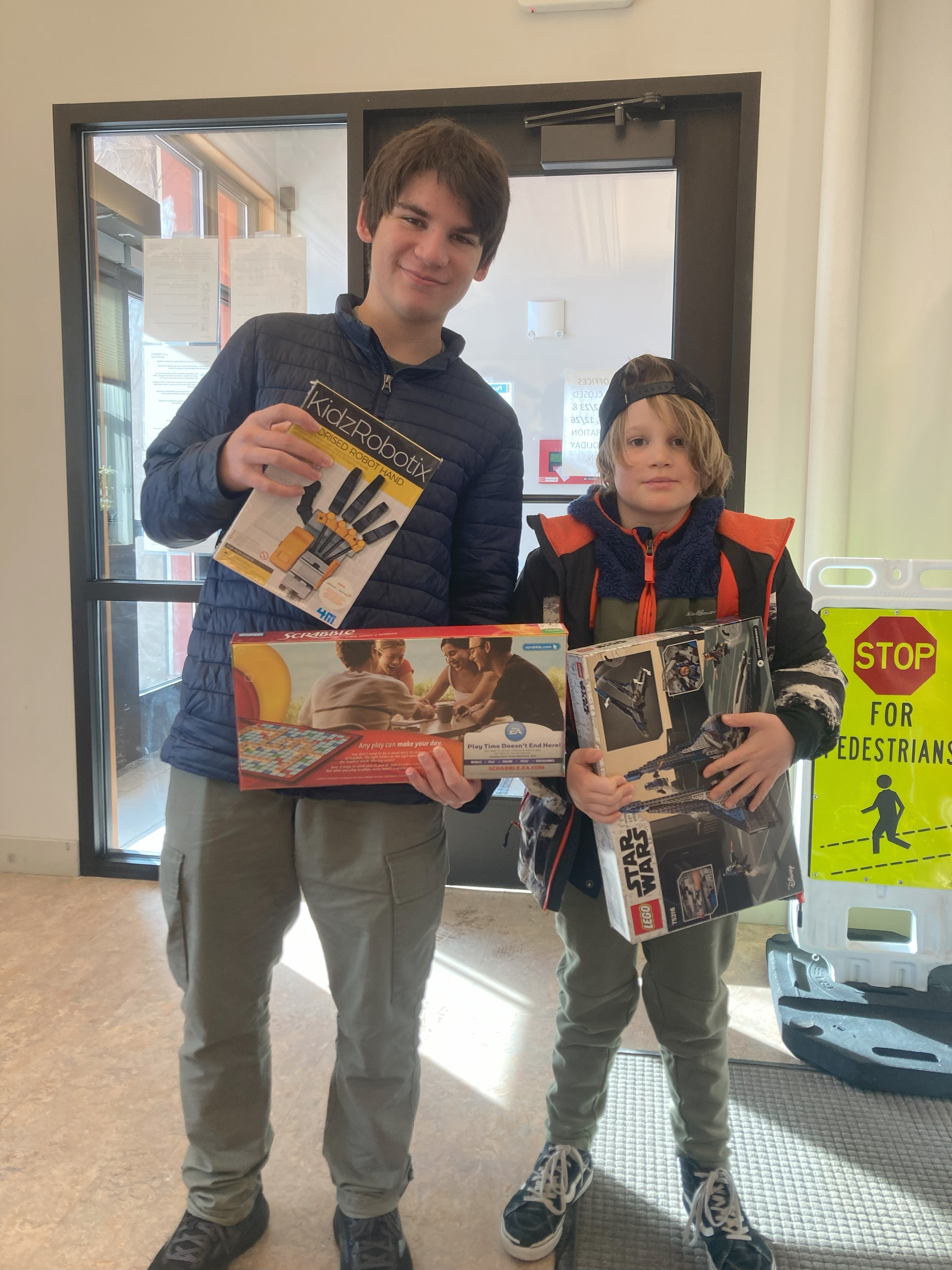 Thank you for making the holidays special for children and families experiencing homelessness.
Your generosity makes a huge difference for people in shelter. The holidays are particularly stressful for parents and children experiencing homelessness, and your gifts truly do alleviate some of that stress. Thank you for making a difference! For any other questions, or to discuss organizing a drive, email romyt@cotsonline.org or call/text (802) 343-6903.
Here are a couple of things to keep in mind when purchasing gifts for people in shelter:
Donate gift cards, $25 is a good increment.
Gift cards are an amazing way to allow parents to purchase gifts for their children. Gift cards give parents the autonomy to choose a gift they know their child needs or will love. They are especially helpful when families move into shelter late in the season. Gift cards are necessary for these families who may not have any gifts waiting for them. Gift cards also are important in limiting exposure of germs, keeping staff extra safe this holiday season.
Shop online and have donations shipped directly to COTS.
We have an Amazon wish list, as well as a Homeport wish list. Please note that we are unable to make any pickups. Our street address for shipping packages: COTS, 95 North Avenue, Burlington, VT 05401.
We only accept new and unused items.
Our policy is to accept new and unused items only. This is to maintain dignity regardless of what people are experiencing in life.
We do not accept plush toys, wrapped gifts, or toy weapons.
Unfortunately, to help stop the spread of germs, we do not accept plush toys at this time. We require toys to be unwrapped. We give parents the opportunity to wrap gifts for their children! We also don't accept any toy weapons like toy swords, toy nerf guns, etc. Thank you for understanding.
Keep gifts purchased to under $50 each.
In order to keep equity in shelter, we limit gift cost to ensure that each child will get something similar in cost to another child.
We try and give each child three gifts, and we have children from babies to teens.
Something they need, something they want, and an educational material. We often do not receive many gifts for older teens, so we especially appreciate gifts for them too
Schedule a delivery time to drop off donations to COTS.
Many of us are working remotely. Scheduling a drop-off time is extremely helpful to ensure that we can get gifts into the building timely. Email romyt@cotsonline.org to schedule a time or call (802) 343-6903.
The date to get gifts to us by is 12/20/23
We set up a toy room for clients to shop in for their kids, and need to have it ready and stocked so that they can shop before the holidays!