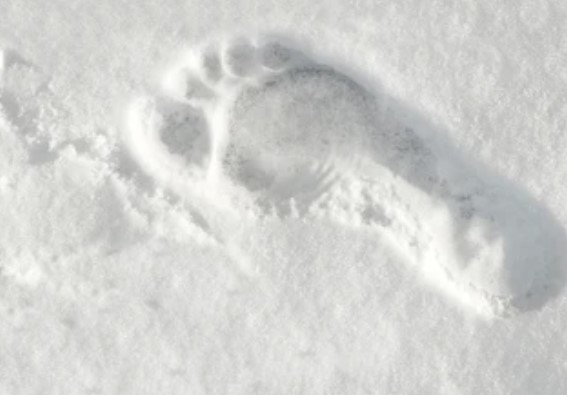 Autumn is a gorgeous time of year, especially here in Vermont. It evokes themes of coziness, safety, warm fireplaces, pumpkin spice, and Halloween fun. But autumn doesn't spark these feelings for everyone. For some people, including people experiencing homelessness, autumn is a reminder that cold weather is approaching- and that shelter, a warm coat, and winter boots are important for survival. COTS' mission is to help people find safe and secure housing. We partner with Gadue's Dry Cleaning to provide people with warm coats, and this October we are tackling the third need- winter boots. You can support our efforts by donating new and unused winter boots. Winter boots that are most helpful to the people we serve are waterproof, rated at least -10°F, and men's size 9-12. You can drop these off to 95 North Avenue in Burlington, purchase winter boots off our Amazon wish list, or make a financial contribution so that we can buy winter boots.
People experiencing homelessness walk an average of 10 miles per day, no matter the weather. Increased risks of physical injury, poor hygiene, and inadequate footwear have been cited as contributing factors to the development of foot problems. Our coldest temperature last winter was -7°F. Imagine how your body felt on the coldest day you can remember. Many of us would probably go inside and get warm, maybe drink a cup of cocoa, at the first feelings of frostbite. Now imagine how you felt on the coldest day that you can remember, but imagine if you didn't have winter boots on, and you didn't have your own home to warm up in. It is possible that you even had to walk a couple of miles to access a service. Maybe your feet got wet. That is a reality for some of our neighbors.
People experiencing homelessness are more likely to have foot infections, pain, functional limitations, bunions, hammertoes, gout, plantar warts, foot ulcers, and frostbite. Frostbite is a type of injury caused by freezing. It leads to a loss of feeling and color in the areas it affects, usually extremities such as the nose, ears, cheeks, chin, fingers, and toes. Frostbite can permanently damage the body, and severe cases can lead to amputation. People who are not properly dressed for extremely cold temperatures are most at risk. Warm winter boots can help prevent many of these ailments- including frostbite.
Thank you for helping to keep everyone a little warmer and safer this season.
References: