COTS Main Street Family Housing is Underway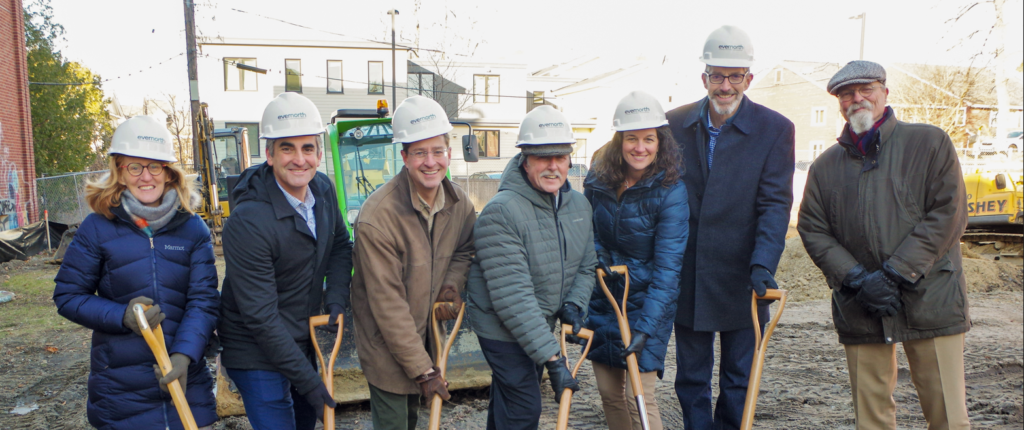 COTS and Evernorth partner to create 16 new units of deeply affordable housing for families experiencing homelessness
On Friday, December 9th, COTS and Evernorth were joined by partners and community members to mark the start of construction of deeply affordable housing for 16 families currently living in emergency shelters or motels.
The new multifamily apartment building, named Main Street Family Housing, is being constructed on existing COTS property, adjoining the Main Street Family Shelter. These new apartments will provide families with permanent, service-enriched housing as well as continued access to COTS support services, including connections to affordable childcare opportunities, referrals to medical and mental health supports if needed, assistance setting personal and financial goals, as well as a range of housing retention services. The downtown location will help residents maintain easy access to a wide array of amenities and transportation options.
When basic needs like shelter, food, and safety are not being met due to homelessness, children and their parents cannot focus on other needs such as health and education.
"The work of our organization has evolved over time, said COTS' new Executive Director, Jonathan Farrell. Main Street Family Housing is a wonderful example to demonstrate that we have moved beyond the "temporary" part of our work and are focused on creating permanent solutions to end homelessness."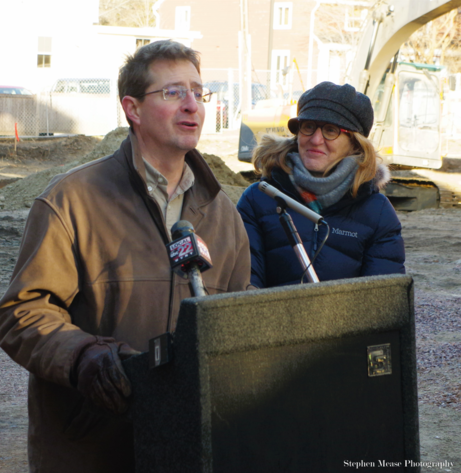 "Evernorth is excited to be partnering with COTS on this critical downtown project, which not only creates sorely needed affordable housing, but also allows COTS to integrate its programs to better serve their clients," said Evernorth Co-President Nancy Owens. "This affordable housing will provide a permanent benefit to the entire community."
Providing stable housing to families will reverse the cycle of homelessness and have a lasting impact on the health of the community. The COTS Main Street Family Housing project will have a cascading benefit for the children who live there. It will help to alleviate the many social, emotional, and economic tolls homelessness can have by creating a new opportunity for families to thrive in their community in a stable, supportive environment.
COTS is immensely grateful to the public funders and generous private donors who made this dream a reality, including New England Federal Credit Union, the Hoehl Family Foundation, Pomerleau Family Foundation, and COTS Board members.
Co-owners COTS and Evernorth worked in partnership to develop Main Street Family Housing. Duncan Wisniewski is the project architect. J.A. Morrissey is the construction manager.
Construction is expected to take 12 months.