COTS Commits to Enhancing Diversity, Equity, and Inclusion with nuwave Partnership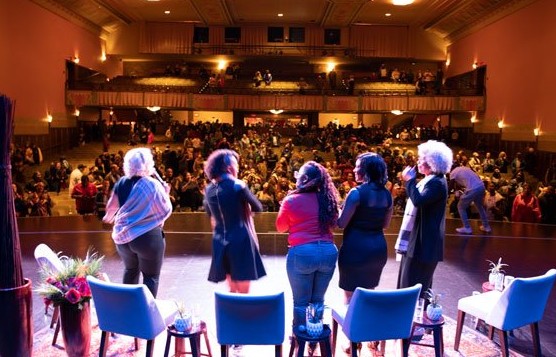 COTS takes a wide-ranging view of diversity, going beyond visible differences to affirm the essence of all individuals including the realities, background, experiences, skills, and perspectives that make us who we are. COTS is working to be a model of diversity, equity, and inclusion, with our Board of Directors, staff and volunteers reflecting the many faces, cultures and walks of life present in our community. We continue to expand our recruiting strategies to reach a broader pool of candidates to improve the diversity of our organization, among staff and Board.
In 2022, COTS began a multi-year commitment to working with nuwave Equity Corp. COTS chose nuwave as a partner because they are a local firm that understands the specific challenges facing Vermont and Burlington, and also bring a robust collections of skills to the table, including: interviewing, surveys and data analysis, baseline trainings for cultural competency across the organization, comprehensive organizational audit of records, outcomes, policies, and procedures. Rather than an in-house position, our partnership with nuwave has the benefit of the independence of a third party to make recommendations that would promote best practices for our clients, staff, and board.
nuwave is committed to fundamentally transforming the spaces and places it touches to create more equitable outcomes. From professional spaces, to educational institutions as well as our communities.
According to founder Emiliano Void, "nuwave is centered on creating impact for underrepresented and marginalized groups, finding partners that are aligned in value and vision is critical for us. When the opportunity presented itself to combine forces with COTS, and their ongoing efforts to end homelessness, it was a very easy decision for us to make."
COTS has a strong commitment to each aspect of DEI work, noting that while the three aspects can work in tandem, they are unique. It is one thing to have a variety of people with varied identities and backgrounds and a desire to increase that variety (diversity), it is another to ensure that our policies, procedures, and outcomes reflect our very best efforts to provide what each person needs to thrive, even if that results in different approaches based on the unique needs of that person (equity) and indeed a third thing to center, celebrate, and uphold both the struggle and the wisdom of marginalized voices in the processes of vital decision making at every level of the organization (inclusion). We recognize that this takes time, effort, and resources, and that's why we've committed to this multi-year, multiphase effort.