Celebrate Black Leaders in the Housing World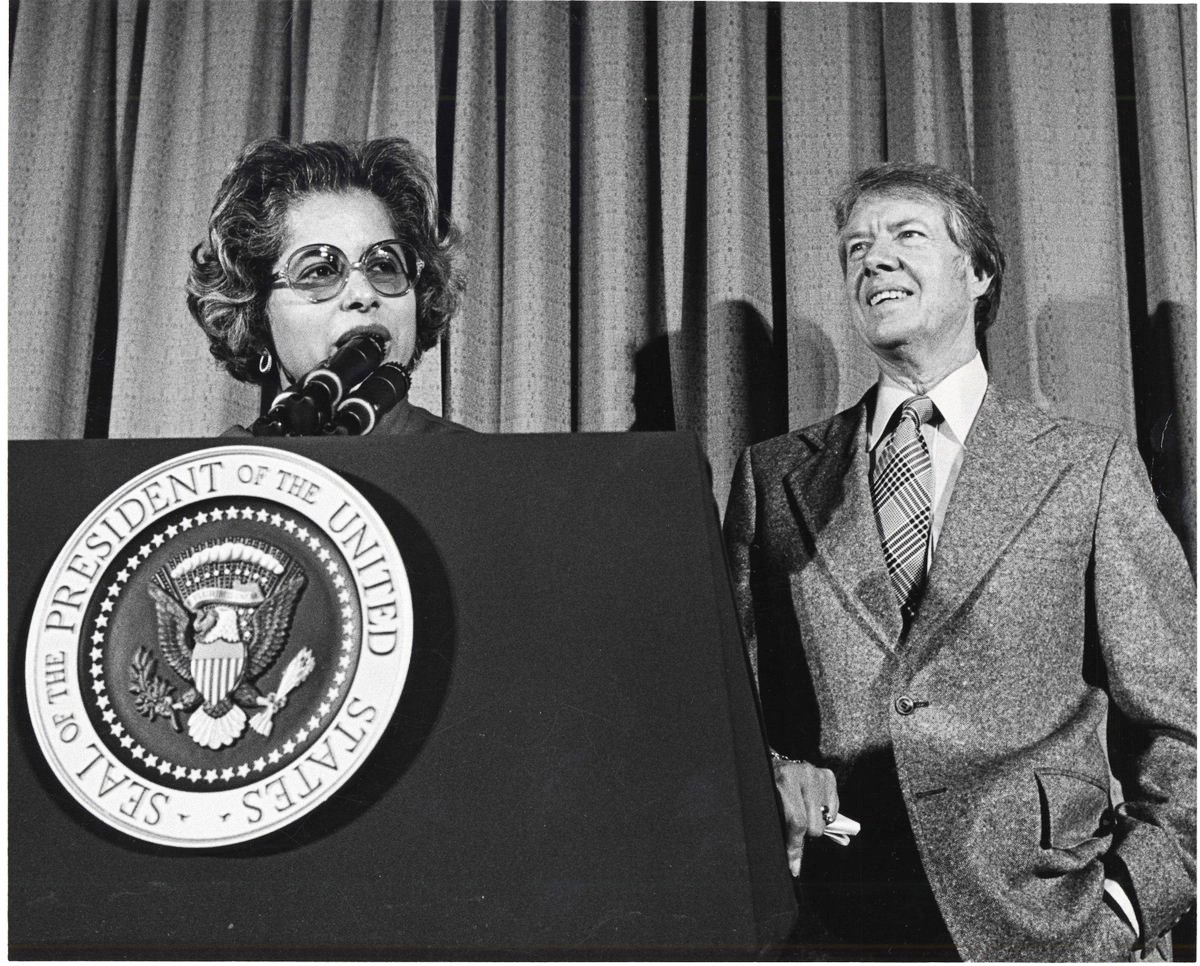 Celebrate Black History Month, today and throughout the year. Black History Month is a time to celebrate the fullness of Black history and culture, but that cannot be contained in one month alone.
This month's theme focuses on Black Resistance. In support of this theme, The National Museum of African American History and Culture shares key stories to celebrate how African Americans worked collectively to serve and strengthen their communities, often "Making A Way Out of No Way."
Since COTS focuses on housing, we wanted to share a few of the many Black trailblazers and leaders in the housing world. We honor the innovation, ingenuity, and resilience that Black people have contributed to our shared national culture and experience.
Hilyard Robinson (1899-1986) was one of the most successful Black architects in Washington, D.C. during the 20th century. He helped to address the housing needs of Black people—both poor and affluent—and became a renowned designer in public housing. He is widely known for his Langston Terrace Dwelling housing project located in Washington, DC and the airbase for the famed Tuskegee Airmen.
Robert C. Weaver (1907-1997) was the first Black person to be appointed to a U.S. government cabinet-level position. In 1966, President Lyndon B. Johnson appointed Weaver to be the first Secretary of the Department of Housing and Urban Development (HUD). As HUD Secretary, he expanded affordable housing programs and advocated for the passage of the Fair Housing Act.
Adam Clayton Powell, Jr. (1908-1972) was a pastor and activist who served 12 terms in the House of Representatives for the state of New York and the first Black person to be elected from New York to Congress. Powell had a confrontational approach to racial discrimination and fought for underserved communities. Powell's work in housing revolved around his support for affordable housing and rent payments.
Senator Edward Brooke (1919-2015) was the first Black person elected to the U.S. Senate by popular vote in 1966, representing Massachusetts. Brooke was an important champion of civil rights and fair housing policies. He helped to cap the percentage of income that a resident would pay in public housing which became the building block for all federal housing programs since.
In 1977, Patricia Roberts Harris (1924-1985) was sworn in as the Secretary of the U.S. Department of Housing and Urban Development—becoming the first Black woman to hold a cabinet position. During her time at HUD, Secretary Harris launched a Neighborhood Strategy Program and fought to ensure critically needed resources were targeted to blighted neighborhoods, improving housing conditions and stimulating business activity in urban America.
Lisa Rice serves as the President and CEO of the National Fair Housing Alliance (NFHA). Rice has played a major role in advancing fair housing principles and to preserve and broaden fair housing protections such as the Dodd-Frank Wall Street Reform and Consumer Protection Act and by establishing the Office of Fair Lending within the Consumer Financial Protection Bureau.

References:
https://obamawhitehouse.archives.gov/
https://www.missouristate.edu/Equity/definitions.htm