"Answer the Call" – COTS Kicks off 2021 Phonathon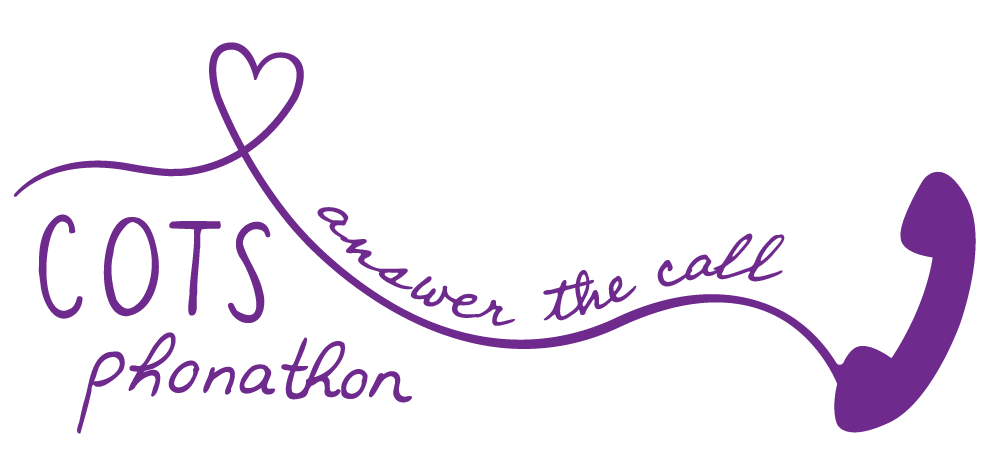 Phoning all Supporters!
COTS will ask supporters to "answer the call" for the upcoming annual Phonathon. Volunteers will begin to call past donors Monday, November 29, through Thursday, December 2 as the nonprofit's oldest annual fundraiser kicks off. During the multiple-night event, COTS reaches out to the community to help COTS raise money to support emergency shelter, services and homelessness prevention programs. The Phonathon is especially important this year which has impacted people who are financially marginalized. Among many difficulties, rents are skyrocketing, a huge barrier to people who are trying to recover financially.
This year will be COTS second virtual Phonathon after going virtual for the first time in 2020. During the virtual fundraising event, volunteers will make calls from home to nearly 5,000 past donors of COTS and ask them to consider a gift to COTS again this year.
More than half of COTS' annual budget comes from community donations and events such as the Phonathon. Despite going virtual last year for the first time, we surpassed our fundraising goal and it was the most successful Phonathon to date.
This year, our goal is to raise $205,000.
COTS has partnered with WOKO-FM 98.9 to encourage listeners to call in a donation to the Phonathon. The radio station will air stories of people served by COTS, in their own voice and words, as well as share information about COTS programs, outcomes, and results.
Additionally, this year a generous Challenge Grant from private donors will match new donations, or increased gifts to this year's Phonathon.
If you would like to make a donation to the COTS Phonathon, go online or mail your gift to: COTS Phonathon, PO Box 1616, Burlington, VT 05402.